She is a foodie who loves to cook for her family and friends and who in turn enjoy the delicious fare she turns out in her magical kitchen. Her family motivates her to churn out interesting and mouth watering eats through her simple home cooking.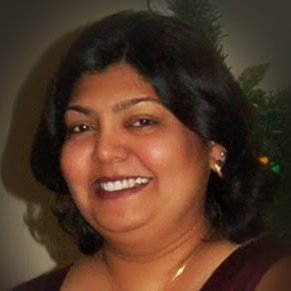 "I was inspired and encouraged by my adorable children and loving husband who helped me discover this talent which must have been within me and waiting to explode. Surprisingly, the first time I cooked was after my marriage and I was amazed that I could really cook well.
After my stint in the corporate sector, for a short while I had my very own food venture called "Pick-a-Bite". It was a fast food and Goan food outlet. The food we served had my own touch and a special twist to it.
Now I am a full time home maker and dedicate myself to a lot of cooking and baking. I also indulge in my other hobby, of making candles."
She creates, cooks and blogs for us at www. hildastouchofspice.com