Now Playing
10-07-15 Baby and Toddler Instructions Welcomes Special Guest, Grandma Connie Gruning from PeanutButterandWhine.com
Broadcasting HAPPY With Michelle Gielan, Whitney Reynolds, Mika Kim and Claudia Chan
During this week's radio show you will learn about:
What It Means to Broadcast Happy
Powerhouse Women and Positive Work in Media and Business
Happy City and the IMPACTv Conference
The SHE Summit
How Woman Can Unleash Full Potential and Happiness
Michelle Gielan, founder of the Institute for Applied Positive Research, is an expert on the science of positive communication and how to use it to fuel success. She works with Fortune 500 companies and schools to raise employee engagement, productivity, and happiness at work. Michelle is a Partner at GoodThink, a positive psychology consulting firm, and she holds a Master of Applied Positive Psychology from the University of Pennsylvania.
Michelle is an executive producer of The Happiness Advantage with Shawn Achor on PBS. She formerly served as the anchor of two national newscasts at CBS News, as well as a correspondent for The Early Show
Michelle graduated cum laude in computer engineering. Her research and advice have received attention from Forbes, USA Today, CNN, FOX, Huffington Post, and NPR.
You can learn more about Michelle here.
Whitney Reynolds' news background and passion for people have been combined to create a show that is changing the world of talk TV. She produces a program that is dedicated to tough topics, inspiring viewers and provoking positive change.
The Whitney Reynolds Show educates, motivates and makes a difference, one topic at a time. What started as an online talk show, The Whitney Reynolds Show gained momentum quickly and moved to NBC within its first year. ... Click the link below to read more.
Link to Article
View All Articles
Subscribe to Toginet's feed
Visit our other networks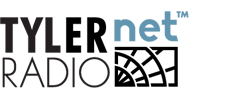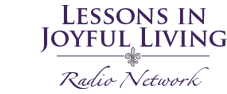 Today's Schedule - 10/09/2015 - EST